Star Wars have introduced to us multiple characters. Sometimes we loved a few and sometimes we hated a few of them. Apart from all, let it is their evilness or their legacy; the characters have gapped the attention of the fans. One of them is Fennec Shand; she is the fictional character from the Star wars' The Mandalorian, Fennec Shand has also appeared earlier in multiple series like The Bad Batch and The Book of Boba Fett.
Who is Fennec Shand?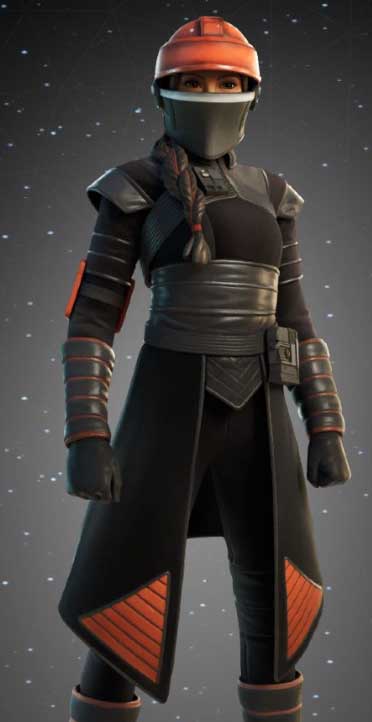 Let us introduce an elite mercenary and assassin – Fennec Shand. She has a high reputation in the galaxy for being flawless. To date, no one was able to escape from her clutches. Let it be any challenge, Fennec Shand can face them all like a pro. We have seen her multiple times in the series. To date, Fennec Shand has killed multiple top-notch syndicates of the galaxy and Hutt is one of them. It is hard to know about her real intentions sometimes because Fennec Shand appears to be very reserved. But one thing is for sure, Shand will always stick to her values.
Back in the series, we saw her hiding on a deserted planet called Tatooine. She was hiding from another bounty hunter, Toro Calican. Unfortunately, Fennec Shand was captured by him and nearly killed until Boba Fett found her. She was saved by Fett and that twisted everything. From nowhere Fett got a companion, which is Fennec Shand. She decided to accompany him and be faithful as a reward for saving her life. Their mission to take over Hutt's empire started from there.
How did Fennec Shand make money out of her fame?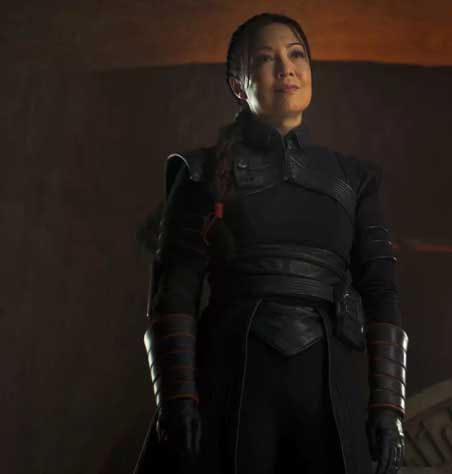 As a female bounty hunter, Fennec Shand has achieved a lot in the galactic world. She has killed multiple syndicates and her name got fame right after the birth of the Galactic Empire. She proved her merit and her demand started rising in the world of stars. Shortly, Fennec Shand started taking lucrative jobs. Without capturing Omega, Shand's mission ended and become a high-profile assassin.
Buy one day, her top employers were imprisoned by the New Republic; right after that day Fennec Shand was not able to maintain her legacy over the syndicated world. Shand eloped to a deserted planet into the outer Rim and covered herself in the caved of Tatooine. She made enough money from her fame but unfortunately not all good days last forever. Shand had to run for her life instead of worrying about her property at last.
What turned the moneymaker into a slave?
In the beginning, the character of Fennec Shand was portrayed as a high professional assassin, for whom only two things matter – the target and the money. She has earned fame and along with that lots of money. But in the end, her fate changes everything. No one predicted that the once well-known bounty hunter will have to elope and run for her life, Fennec Shand was nearly killed until Boba Fett saved her. She was left to die alone on that planet but before that Boba found her and saved Shand as well.
That day changed her life when Boba refused to take any money from her and wanted a trustable partner to achieve his goals. Fett knew about Shand and her skills are valuable. Even Fennec Shand believed in his mission and started the journey with him. Her character development was awesome; we have seen two sides of the female assassin. Once a well-known bounty hunter now became a companion of Boba Fett.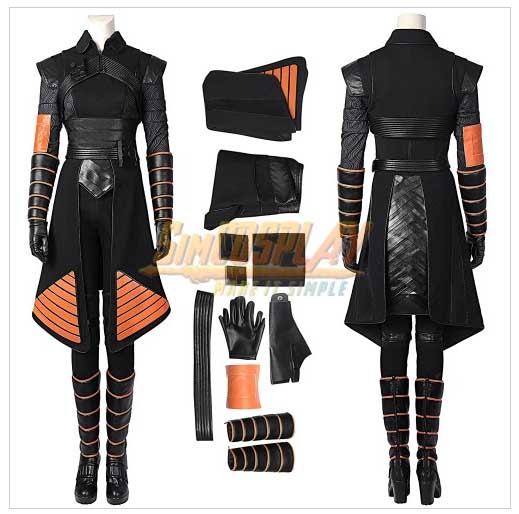 Shand is a very confident woman and she can handle any challenges all alone. Nothing ever mattered for her that much until she met Fett. After being rescued from death by Boba, she started serving him. Later she did the same with Din Djarin; she maintained her honour and compassion. We have got the proof of Shand's values on the day she helped in freeing Twi'lek slave from Bib Fortuna.
It is very soon to judge the character of Fennec Shand. Shand had her fame and whatever she did, always helped in eliminating the evil ones from the underground world. Money mattered to her until she has to leave everything. The space between life and death has changed her motto and now we can see a different Fennec Shand in The Mandalorian.