A ring is the symbol of love and people often want their symbol of love to be unique and different from others. The couple ring is a combo of two rings in which there is one ring for males and another for females. This is a kind of classical accessory through which you and your partner can celebrate love with each other. This ring is usually gifted on the occasions of marriage and engagement and this ring signifies that the two persons are committed with each other. So, being a human being, it is natural that a person will try to choose a ring that looks unique and different from others. So, when you are in a special mood on a special occasion, you can surprise your partner with couple rings.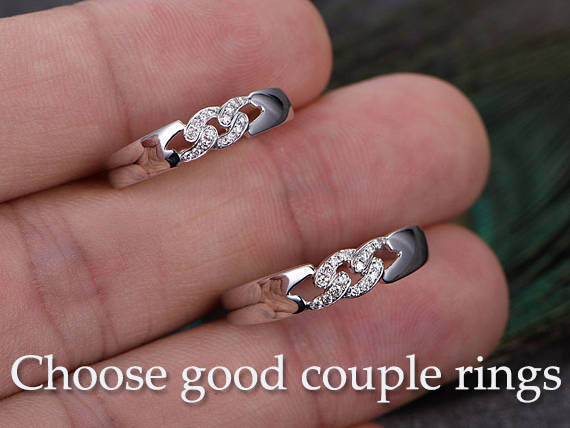 There are some tips or guides which are given below to choose a good couple ring:
Select Your Couple Ring: 
Firstly, you need to select which type of ring you want to buy- Diamond ring, platinum ring, gold or gemstones. Whether you opt for a classic look or want to be more modern, there are many ideas which you need to consider before choosing a couple of rings. You also need to select its style, setting, size, color, etc.
Start Searching Your Couple Ring Early:
Once you get a basic idea of what kind of ring you would like to buy, go and search for it in some good jewelry shops in the market. You need to start searching for at least two or three months before the occasion. You will have to give an order of your ring's design and size to the jewelry shop. If you want to set any extra design like heart shape on the ring, you can simply tell the shop manager.
Only Visit Trusted Jewelry Shops:
When you are planning to buy promise rings for couples, you must visit some trusted jewelry shops because the quality of that shop will be much better than any other ordinary shop. Non-reliable jewelry shops can also give you duplicate products.
Set a Budget:
Select an assumption that you will spend about 3-4 percent of your total salary on the couple ring. It depends on the retailer, plain, 14-karat gold or simple platinum band can cost around $1,000. A diamond ring or gemstones will cost a high budget rate. So, before going to buy a couple of rings, it is necessary to know your budget.
Check for Quality: 
Quality is an important factor that must be checked before buying a couple of rings. Make sure that the ring has two marks inside the band: the manufacturer's trademark which proves that they stand behind their work and the quality mark, 24K or PLAT which proves the metal quality is what the retailer says it is.
Consider the Maintenance:
When you buy an expensive couple ring, you need to maintain its quality. You should clean the ring from time to time. You will need to wash and soak the ring in warm water. If the ring is getting dark, you need to brush on it with a toothbrush to clean the darkness.
Tips: know how to clean your rings.
Try Something Different When You Want Buy Couple Rings Online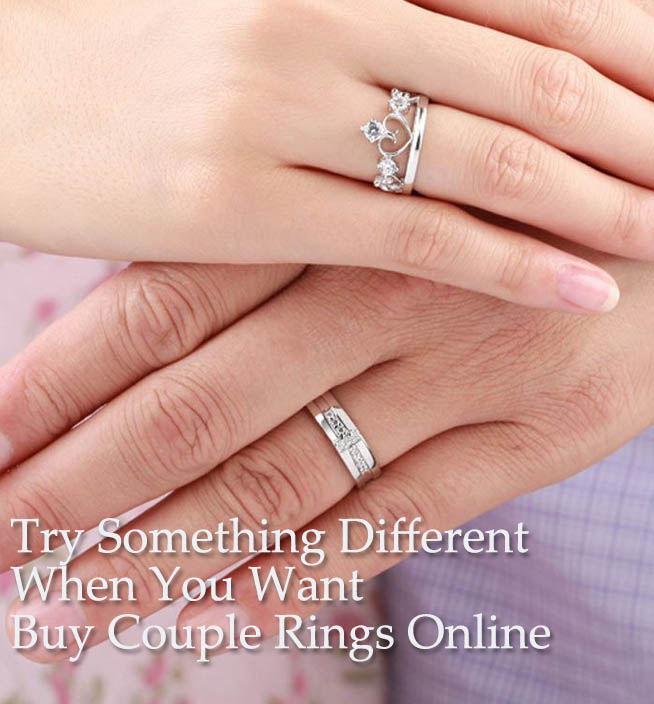 The idea of a braided rose gold ring or a diamond eternity band might be loved by everyone. But, when you are going to the store, try some different rings which are not on your inspiration board. Talk to the jeweler and discuss your likes and dislikes with him.
Keep Your Lifestyle in Mind: 
When you are buying couple of rings, you should remember that you will wear this ring every day. So, the goal is to choose something that will become a part of your lifestyle. If you play sports or an instrument, a slimmer ring with rounded edges may make the most sense.
So, these are some of the key tips which you can follow when you are going to buy a couple of rings. These tips can provide you a better and more attractive set of rings which will make your partner happy. The concept of the couple ring is a modern concept that has surpassed the concept of a wedding ring or engagement ring. Thus, the concept is getting more popular day by day.