When we hear the term onesie, the first thing that pops up in our mind is a cute baby crawling around wearing an overall. However, onesies are far gone limited to only toddlers, for; the apparel industry has evolved since then. Onesies are now available for adults. Yes, you read it right. The reasons for a toddler wearing a onesie and an adult wearing one is slightly different. A toddler was dressed up in a onesie because then they could not pull it off and would have complete comfort while wearing them. With no button or collars, onesies are a perfect wear for babies. Whereas, for adults, wearing a onesie is slightly different from what the toddlers have.
In recent times, fashion models, social media stars, social media influencers, fashion bloggers, actors, etc have been seen to have a growing liking for a onesie. One would be surprised, for earlier, wearing a onesie publicly would have been embarrassing. However, since these public role models have begun sporting onesies on events, shoots, and ads, onesies have made a huge splash on the fashion industry. From kids (not toddlers) to adults, everyone seems to own one. As for now, a closet is not complete if you do not own a Onesie to wear. We shall give you sweet reasons, as to why one should own adult onesie in this lifetime. For fashion keeps changing and one has to be in sync with it.
The Basic knowledge of Adult onesies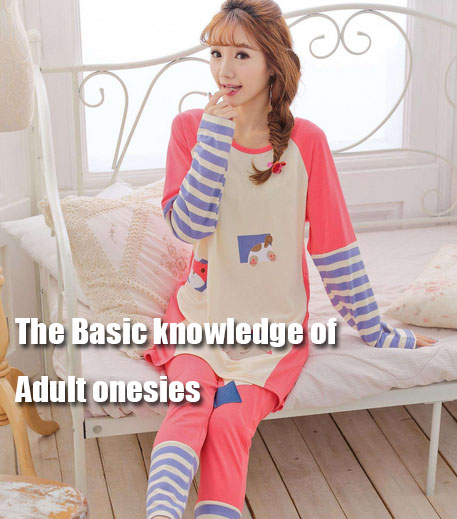 Fashion models: Who does not know Cara Delevigne? This model turned actress has given fashion goals to every adult, to men and women. She is an androgynous fashion model and until now, she has given creative clothing and styling a huge makeover. Well, Cara Delevigne, as beautiful and confident as she is, wore an animal onesie to a public event. Since then, everyone seems to have accepted the new trend of wearing a onesie one on many occasions.
Comfort: Onesies and comfort are analogies. For, if there is anything besides being naked that could give us comfort in our homes is a onesie. It is of a soft texture and has pockets and a head cover to cover our heads if needed. They are comfortable to wear during winters or if your air conditioner is ON.
Thematic parties or events: Onesies are a great wear to thematic events. They are available in various colors and designs. Some may choose to look like an animal while some may want to look like their favorite cartoon character. Onesies are a solution to such parties. Wear them and flaunt your spirit animal.
Animal fetish: We all have a fetish for a particular animal. Well, good for us, onesies are available in various kinds of animals. From the mythical creature unicorn to a cute little fluffy panda, onesies are cute, perfect and comfy when it comes to resembling an animal.
Sleepovers: Adults and teenagers both have been seen flaunting onesies to sleepovers. They not only look picture perfect but also are comfortable wearing them.
If you are still worried if you should get one, we suggest you should. It is the trendiest overall apparel right now. It is available in every country. You just need the perfect store for it. Once you do, get yourself one.