For Lady
Lady Deadpool Cosplay Guide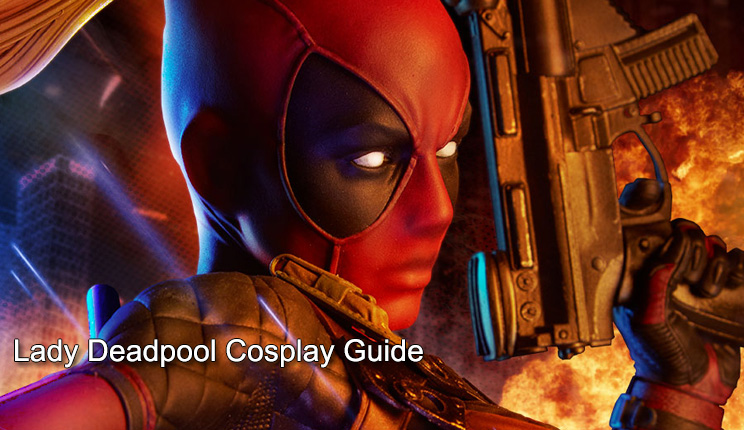 When it comes to loving anti-heroes, Deadpool is one of our favourites. His devil may care attitude and a great sense of humour is what we all love. Starting from kids to adults, Deadpool is popular among all. The unique thing about Deadpool is that he is very much different from the rest of the characters in the Marvel universe. Although he was introduced as a super villain in the beginning later he made his appearance as an anti-hero character in the X-force and his solo movies which were released recently. Since Deadpool is such a popular character fan from all over the world loves to dress up like him or you can simply say that people love to cosplay him. In this case, even the ladies are not left behind. One may assume that Deadpool has got an only male fan following. Well, that is not the truth. Deadpool has got a huge female fan following as well. If you want to dress up like Deadpool then you can follow the lady Deadpool cosplay guide below.
Guide to cosplay Lady Deadpool
We all know that Deadpool is a male character. But then there are female fans as well who like to cosplay him. The lady Deadpool cosplay costume is a bit different from the male costume and that is for obvious reasons, you see. Here is what you have to do.
The first thing that you need to do is get the lady Deadpool costume ready. You can choose to order it online or go to a costume shop for the same. In case, if you are worried about the fittings of the costume then it is advised that you go to an offline store.
The design of the lady Deadpool costume is exactly the same as that of the male one but with small changes. The lady Deadpool costume comes with the following things:
A Deadpool Halloween mask
Deadpool jacket
Special ops full finger tactical gloves
Belt full set
Deadpool pants
Dual ninja swords with back carrying scabbard
Gun
Tactical leg holster
Zipper covers knee high boots
You need to make sure that the costume you are going for is comprised of all the mentioned things.
For the ladies who have short or boy cut hair can wear the costume the way a male should wear it. That's because there is no need for you to take care of your hair. However, if you have long or medium length hair then you should go for the Deadpool mask that comes with a hole at the top. You can tie a pony through the given hole. This will make you look smarter and people will actually realize that you are a girl dressed up as Deadpool.
Wear the full costume and then wear the back carrier and put the swords in it. Tie the leg holster on your right leg with the gun inside it. Zip up your boots and you are set to cosplay lady Deadpool.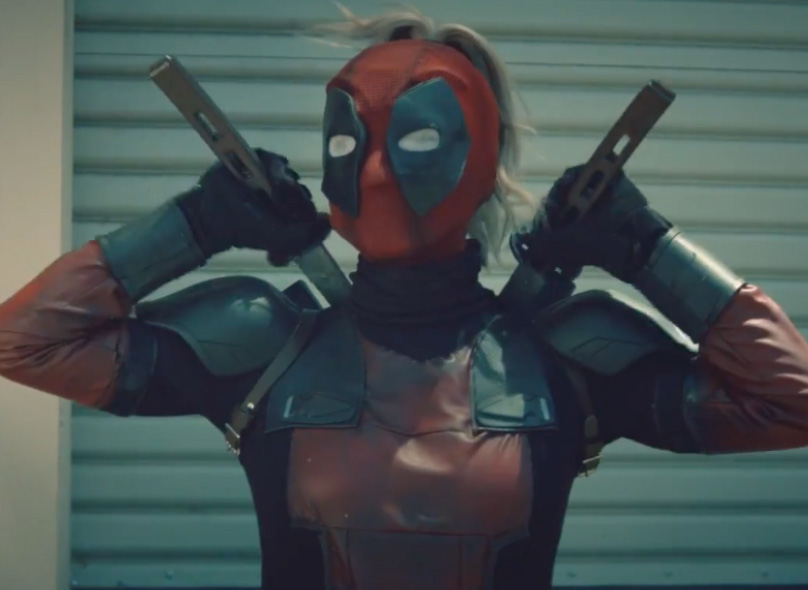 Well, you can see that even girls can dress up as Deadpool and slay their enemies with style.