Wonder Woman "the Amazonian Princess Diana" is coming back with another action-packed story in June 2020. Movie's first installment was a great success and the next installment of Wonder Woman movie series is also ready for the release.
Many things are changed in this movie, like the era, villains, and Princess Diana's costume. She is going to appear in a unique Golden Eagle Armour along with her trademark red and blue armour. The Wonder Woman 1984 poster, teaser, and trailers are launched recently and fans loved Princess Diana's first look. That's why every cosplayer is looking for the new Wonder Woman 1984 Cosplay Costumes.
How the new Wonder Woman costumes are different:
The first Wonder Woman movie featured the main protagonist in dark brown battle armor which was pretty different from what we have seen in the comics. Her new suit includes a sparkling red armor along with blue skirt, Wonder Woman sward, shield, and lasso.
The trailer features Princess Diana in a Golden Eagle Armor right before a major fight. It is the first time she will be featured in that unique suit in any DC Comics movie. People, who have read the Wonder Woman Comics, would know that she has twice appeared in that costume before. It is her first appearance in that gold-plated armour on the silver screen and that's why fans are quite excited about it.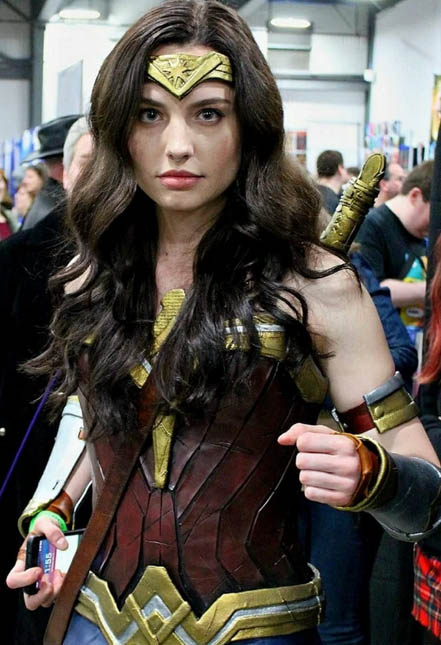 This flashy golden armor seems like the sign of a major battle between the Wonder Woman and the main villain. It is inspired from Kingdom-Come comic series. It is not exact same as shown in the Wonder Woman comics because that eagle helmet and two massive wings are unique.
The Golden Eagle Armour is the latest Wonder Woman costume and nobody has tried it yet. If you like to participate in cosplay events, you should pick the new Wonder Woman 1984 Cosplay Costumes to portray The Wonder Woman.
Get the complete costume
Everyone loves Wonder Woman. This character thrilled every DC and non-DC movie fan while Marvel's movies were making hundreds of millions in the theatres. All the young and adult superhero movie fans learnt a lot about this DC Comics character. It quickly became a global sensation and now millions are waiting for the release of the next movie.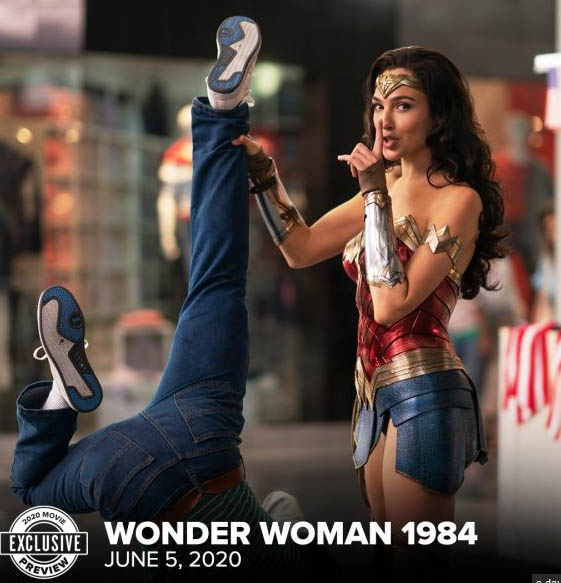 The demands for the new Wonder Woman 1984 Cosplay Costumes are already quite high. Both pro and new cosplayers want to find that Golden Eagle Armor before their opponent wears it during a major cosplay event. People are constantly searching at local costume stores and some renowned online costume platforms to find that battle armour. It was not available for a long time, but now it is available. Get the complete costume now to compete in some major cosplay events. It will help you in winning some great prices in those events.
Do not pick a wrong costume:
You are not the only person who is looking for the new Wonder Woman 1984 Cosplay Costumes. Thousands of others are also searching for that new gold-plated suit. Many custom-made costume designers might come up with their own WW84 costumes. The chances are high that you might not get the right costume because Princess Diana's mother the Amazonian Queen had also wore the same type of costume during the battle in the first installment of the movie.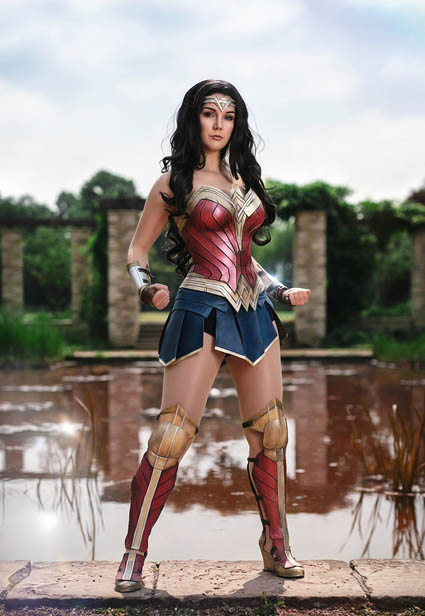 The new Wonder Woman costume includes an eagle helmet, a golden eagle armor with two massive wings, a Wonder Woman Lasso of Truth Rope, a golden shield, and her Sword. That's what your new costume should be if you are planning to portray the Amazonian Princess Diana in the cosplay event. You can stick to the old costume if you cannot find the new one.
Buy the new Wonder Woman 1984 Cosplay Costumes online:
The chances of buying wrong Wonder Woman 1984 cosplay costumes would be high if you purchase from the local stores. Drop that plan and search online because you can find some great shops to buy exact the same WW84 costume. You will pay a fair price for that costume and get it delivered to your place within two days. Just make sure that you choose a costume that fits perfectly.
The new suit in Wonder Woman 1984